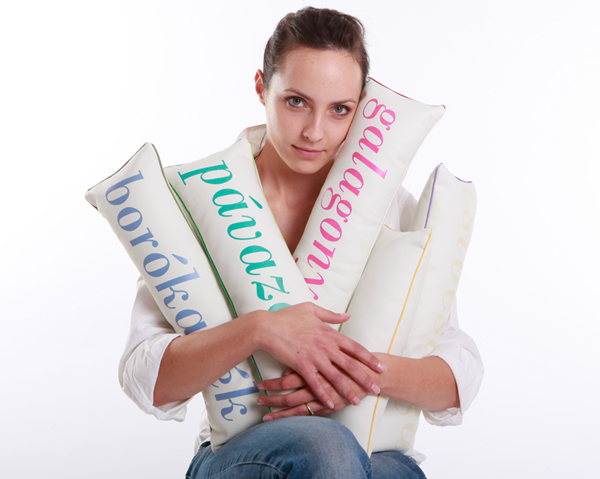 Greetings! My name is Kata Imecs. I have been working as an interior designer and decorator.
Creating unique cushions, puff seats and bean bag chairs is where I currently focus my attention.
Owing to its easily workable and low-maintenance properties I often use leatherette, among other upholstery fabrics. After a long search I have found the ideal technique to bring my ideas to life, and so experimenting with different fabrics and developing the most suitable technology has finally come to fruition. These handmade designer items are the most recent of my aspirations. Look around in my webshop and be sure that a lot more will soon follow!
The cotton ball dispenser series and certain cushions are judged items of applied art and protected by design patent, some of which are limited edition multiples.
Custom orders are most welcome!